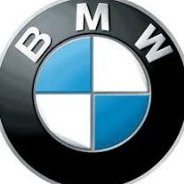 Closed Club
This is a closed club, meaning only members of the club can see content within it.
About This Club
Vous obtiendrez ici, une fiche véhicule concessionnaire BMW
Bienvenu dans le pôle de documentation véhicule BMW

qui vous procure : 
numéro moteur + historique de rappel en garantie + entretient en concession + autres options

 Veuillez payez la fiche constructeur de votre propre véhicule dans le bloc de paiement Paypal --->

Ceci vous servira à prendre de l'avance dans vos dossier de demande de Certificat de conformité à BMW homologation France, 
pendant que votre véhicule est en transport maritime.

 
---
*Il vous est aussi possible de faire des demandes d'historiques BMW pour vos importations des années antérieures à 2021 et autres BMW.