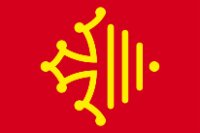 Closed Club
This is a closed club, some content may be hidden to non members.
Bienvenue.
Conseiller en gestion de patrimoine et passionné d'automobiles, je vous propose de vous accompagner dans vos investissements automobiles.
https://fr.linkedin.com/in/frédéric-vannier-471a49a9
Certains véhicules d'occasions ont vu leurs prix doubler ces cinq dernières années. L investissement automobile s'inscrit, au même titre que l'art, dans une logique de diversification patrimoniale.
Ici je vous accompagnerai pour deux objectifs :
* Achat/revente de véhicules haut de gamme pour le quotidien-> recherche d une rentabilité immédiate sur des véhicules faiblement kilometrés.
* Extraction des actuels et futurs collectors -> recherche d un véhicule rare dans une logique d investissement spéculatif.
Mes services :
* Analyse des enchères et annonces locales du marché japonais pour extraire les opportunités
* Conseil en investissement et recherche sur-mesure pour l'achat de votre véhicule.
* Prise en charge du processus d'importation, avec livraison au choix.
* Accompagnement dans le processus d'homologation.